So, first off, thanks to all of you wonderful people who sent me calm thoughts and prayers. I sort of freaked out this morning, but then he started kickboxing my bladder and it's amazing how comforting that can be in spite of the uncomfortableness of it.
So he's officially a boy! We're pretty excited, although still clueless on the name part.
And I'll have Matt scan the pics so I can post them. He had his hands up by his face the whole time, and it was just too cute.
Oh, and the best part? He's perfect. He has all his parts where they should be and they look healthy. YAY! So I can just sit and enjoy my pregnancy....for the next couple of months anyway. I promise to add pictures, and maybe part of the video, as soon as I can!
Okay, here they are! This first one is him looking at the camera. At this point, they still look pretty skeletal.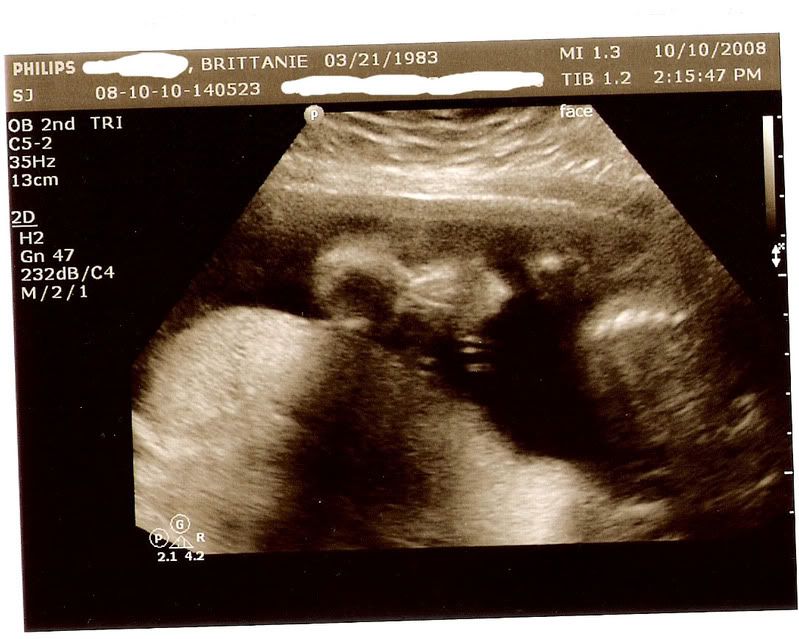 Here he is, profile, with both hands up by his face. The palms are together and the fingers spread apart.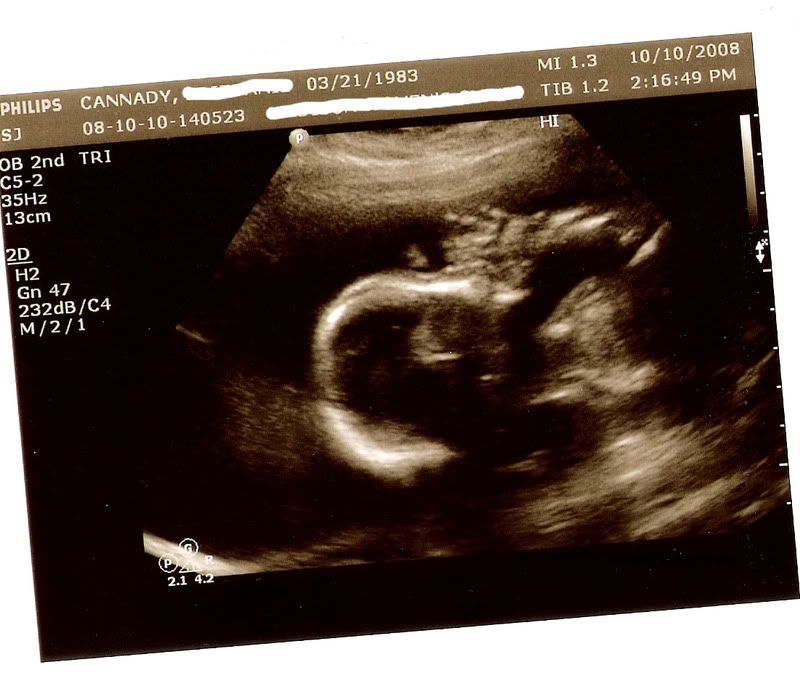 And here is his profile. He still has his hand up by his face.