My life changed. I got a positive pregnancy test at the Dr's office that resulted in my sweet Erin.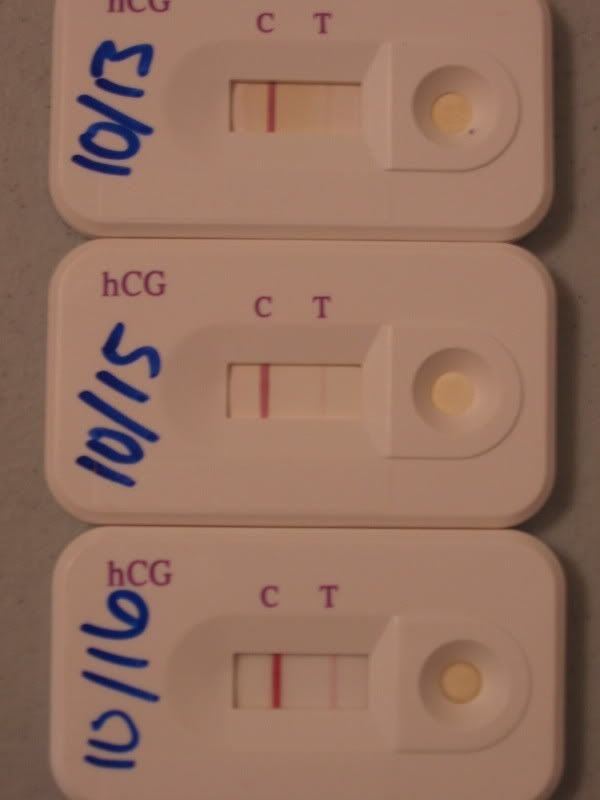 To be honest, I was completely terrified. I mean, I was happy too, but I was
so scared
. Once I became pregnant, I couldn't control my circumstances anymore. When I wasn't pregnant, I was guaranteed not to have another loss. Once I became pregnant again, it was a very real possibility, and there wasn't one thing I could do to prevent it from happening again. So I did what any woman in my situation would do: took the best possible care of myself that I could, prayed harder than ever before, and hoped for the best.
I couldn't be more thrilled with the outcome.